Sheepvention 2017, Australia
The ZAGRO / WSD sales team was well represented again this year at Sheepvention in Hamilton central Victoria.
Despite the usual cold wet conditions the show was again well attended and a great success. The Zagro team was kept busy answering enquiries and serving numerous cups of coffee to warm up cold attendees. The event served as a good platform to highlight the ongoing partnership and products of Zagro Australia and WSD Agribusiness, a subsidiary of Zagro. It further showcased Eureka Gold as the premier product of Zagro in Australia's animal health range.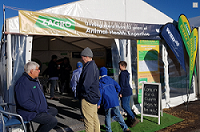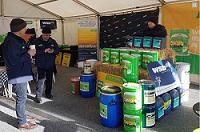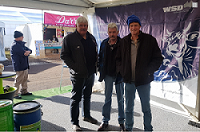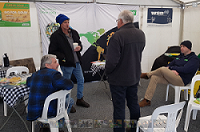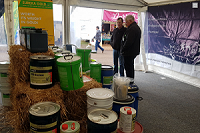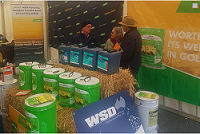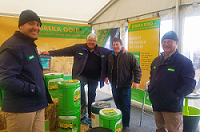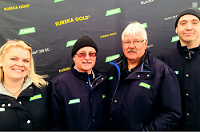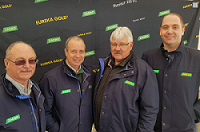 A good number of locals were able to have their questions regarding Eureka Gold and other products in the Zagro range answered and enter the draw for a free drum of Eureka. Winners will be contacted soon.
Sheepvention is always held on the first Monday and Tuesday of August. Sheepvention's competitions and events include the Ram Sale, Sheep Show, Victorian Farm Dogs Competition, Inventions Competition, and Wool Fashion Parade.
The Ram Sale is a unique selling system designed for the Sheepvention Pen of 5 Rams drawing vendors and buyers from all over Australia to attend Demonstrating the diversity and history of sheep in Australia, the Sheep Show exhibits up to 1000 sheep including Heritage and Merino breeds.
Sheepvention will be held 6 & 7 August 2018.