Our Heritage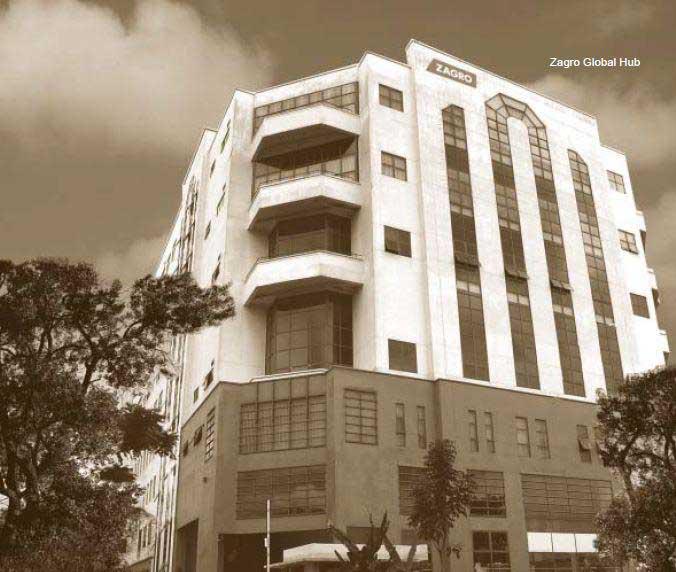 Zagro started off as a division under the pretigious Swiss-based Zuellig Group in 1953. Over the years it has proven to be one of the leading industry players catering to the needs of farmers and offering the most innovative and value-for-money agrisolutions all year round.
With strategic acquisitions of companies and renowned brands, as well as developing extensive distribution networks around the world, Zagro's presence has been known across the globe.
Zagro now aims to be a one-stop hub for farmers globally with our highly dynamic team of technical specialists, nutritionists and veterinarians in our various offices providing creative agrisolutions for farmers.
Zagro Brand Promise
For more than 60 years, Zagro has been providing a wide spectrum of quality solutions for the agribusiness industry.
Zagro products are manufactured by state-of-the-art, GMP- and ISO-accredited manufacturing facility and quality-controlled by Pacific Lab Services, a SAC-SINGLAS accredited and ISO/ IEC 17025:2005-awarded laboratory.
Leveraging on 60+ years of experience and our extensive network, we anticipate and fulfill a broad range of agribusiness needs, continuously investing in the betterment of our employees, customers and partners, and equipping them with effective solutions for enhanced productivity and competitiveness.
Zagro Values
Proactive
Effective
Growth
Driven
Creative
We at Zagro continue to strive by abiding to our values in order to live our Brand Promise.