WA Bio-Security and Animal Health Update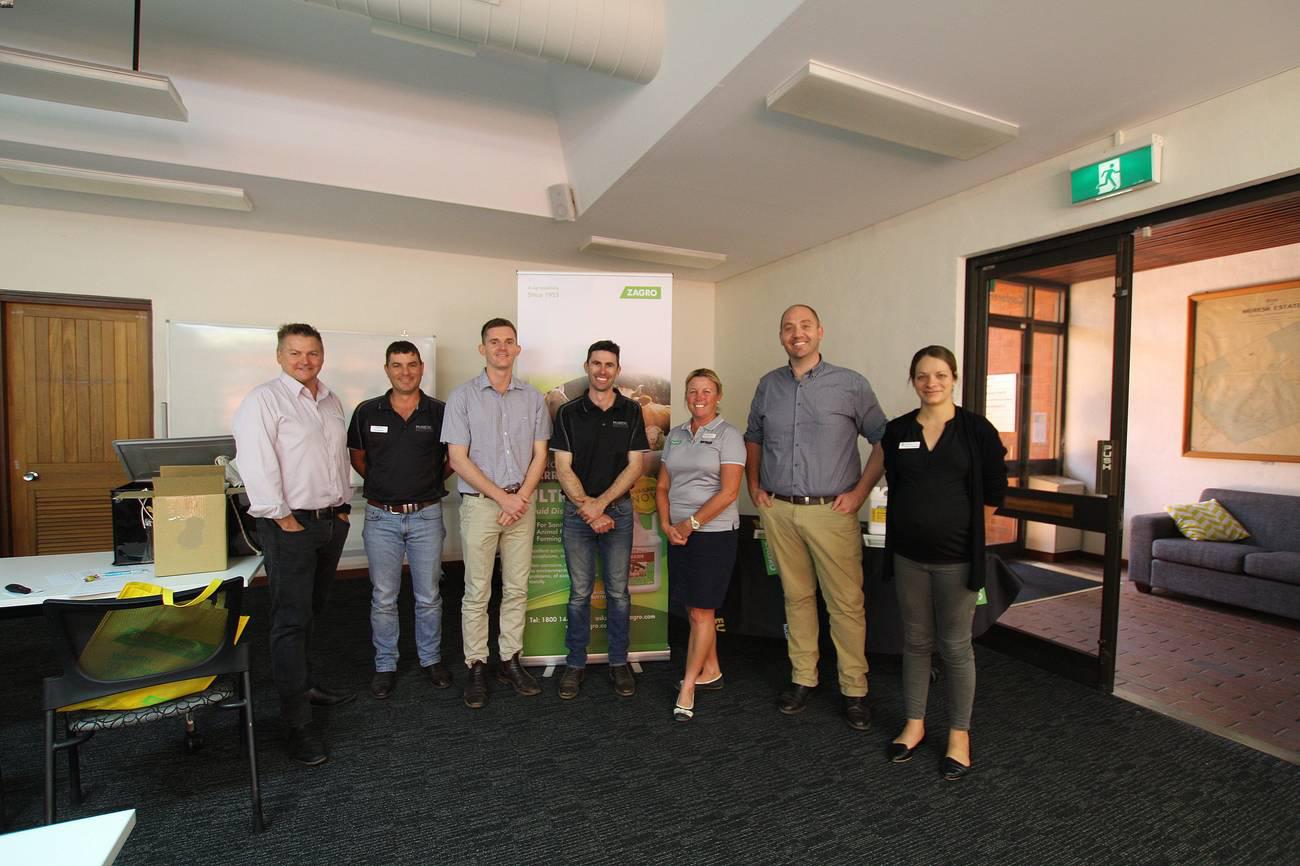 Staff, students and local farmers enjoyed a morning session learning the latest information on biosecurity from DPIRD and leading local vet practices.
Hosted by Zagro Australia, the seminar proved timely given the focus on biosecurity in the past months.
Topics included current biosecurity issues in animal health in Australia, vaccines, and preventative care animal health tips. This included the importance of Faecal Egg Counts for sheep worm management. The latest research from Murdoch University was presented on how to improve lamb survival, plus National Arbovirus Monitoring Program and the impacts of African Swine Fever.
Marcia Devenney of Zagro was delighted with the morning.
"It's great to be able to bring farmers and DPIRD experts together to learn from one another and grow our understanding of the complex issues farmers are facing" she said.
Muresk Institute is the centre for many research projects in agriculture as well as providing tertiary education for students.
Ultraxide is a new product to Australia for Zagro. A mixture of Glutaraldehyde and Benzalkonium chloride, it is a highly effective disinfectant used for the protection against the spread of contagious animal diseases which can be acquired from contaminated poultry hatcheries, livestock buildings, feed and farm equipment, abattoir, processing plants and other areas where hygiene is important. It is made in Australia and is available now.